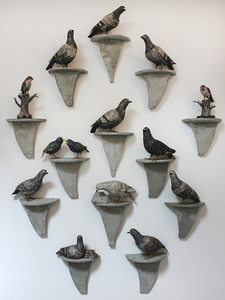 Birds of New York
Pigeons, Starlings and Sparrows made entirely from, papier mâché and celluclay and The New York Times, 2017 - ongoing
---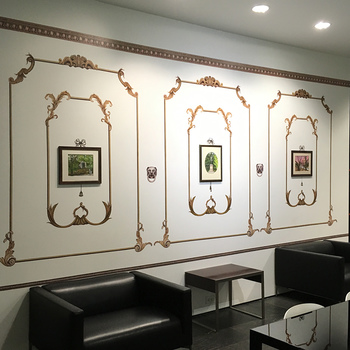 RMBA (Richard Meier Beaux Art)
Installation at 1 Grand Army Plaza as part of BKLYN Landscape, 2017
Curated by Suzy Spence.

Conference room conversion: architectural details in vinyl adhesive decals framing eight landscapes paintings in acrylic on paper featuring known and lesser known landmarks from the surrounding neighborhood.
---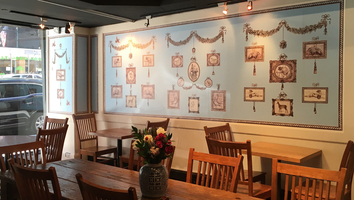 Protected//Rejected//Unexpected
Installation at Lily's at Roger Smith Hotel, 2016
Vinyl, removable decals featuring native and nuisance wildlife species of New York City.
---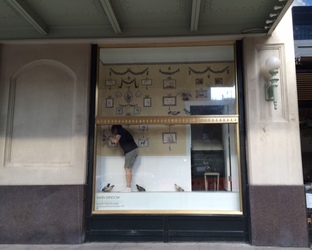 1 Main Window
Window installation, 1 Main in DUMBO, Brooklyn, June-September 2016
Vinyl wall decals installed on tyvek with papier mâché chair and pigeons.
---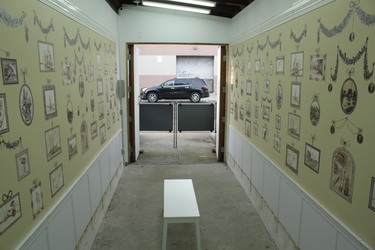 Zone B
Zone B, Auxiliary Projects, Brooklyn, NY, 2015
An open edition of removable vinyl decals based on the format on an 18th c. English Print Room featuring images of endangered species, the results of extreme weather, highly polluting industries, with portrait medallions of climate science deniers.


---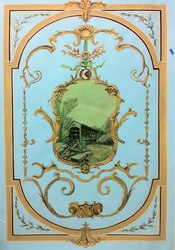 Creeping Ornamentalism
Creeping Ornamentalism, The Visual Arts Center of New Jersey, 2012
Painted paper collage panels were installed with faux molding made of cut foam board and the images represented are portraits of climate science deniers and landscapes of areas affected by the 2011 hurricane, Irene
---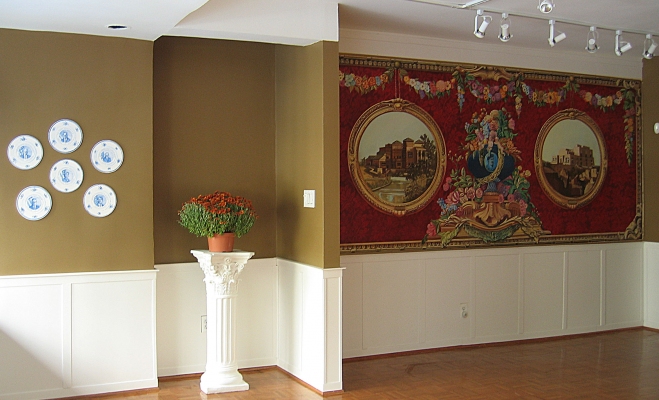 In Situ
In Situ: Installation view at Cheryl McGinnis Gallery
---
Installation view from "Brooklyn Utopias?" at The Old Stone House, Park Slope, Brooklyn NY, after Child's Restaurant in Coney Island.
---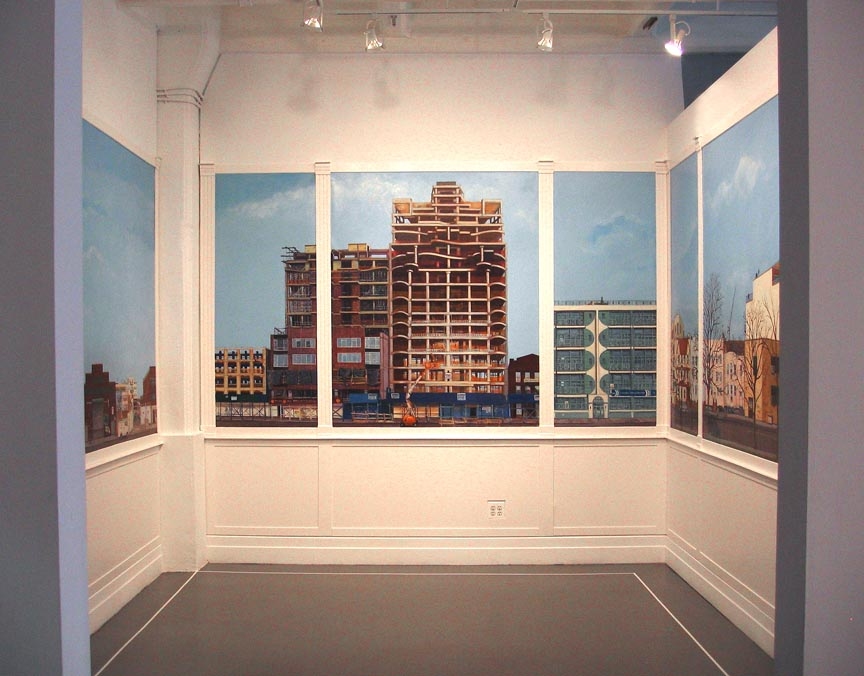 Progress
Installation view of 8-panel panoramic oil painting of development around McCarren Park, Brooklyn. Installed with faux moulding (foam board)